Outline of service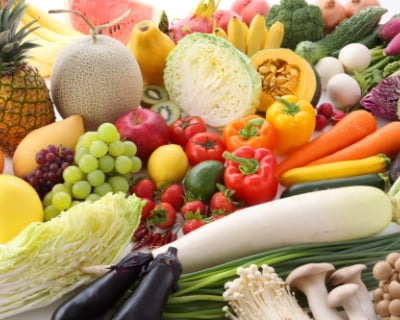 Export Fresh Foods
Our company is very close to the Kansai International Airport, so we can work directly inside the airport to ensure the food export business goes smoothly and more efficiently. Besides, we can also provide a variety of service options for different kinds of fresh food, such as replacing ice packs, frozen or refrigerated packaging.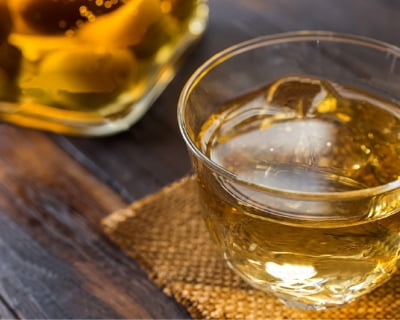 Export Alcoholic Drinks
We have an import and export wholesale license.
Therefore, in addition to providing anti-impact pallet packaging for liquor products, we can also deal with various export procedures on behalf of the producer, such as export tax exemption applications.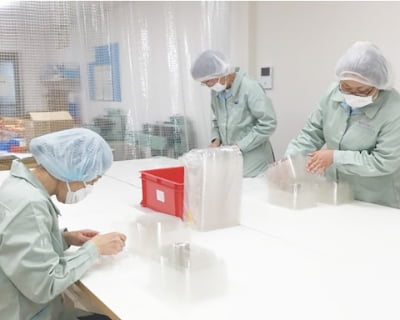 Export Room Temperture Processed Foods
We can gather products in our warehouse and provide flexible services such as sticking stickers on products, measurement, inspection, and packaging.
And we can provide a series of services from the preparation of export documents to loading goods into containers and transportation.
Products
We will disseminate "food" from Japan to overseas with a wide lineup from agricultural products and livestock products to processed foods, tea and alcoholic beverages, and cooking utensils.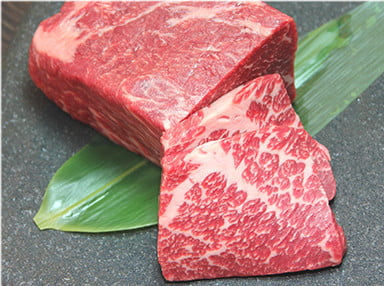 We will deliver various meats that have grown healthy in a fresh state.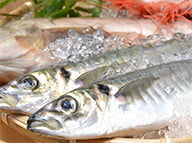 We will deliver fish and shellfish, which are the blessings of the Sea of ​​Japan, while maintaining their freshness.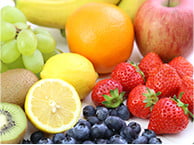 We deliver fruits that boast a rich sweetness as they are.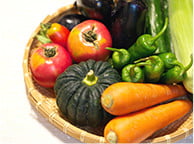 We will deliver various seasonal vegetables harvested in each season.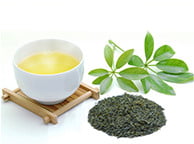 We will deliver Japanese tea that is popular as green tea in the world.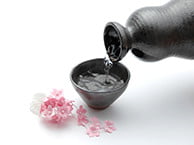 We will deliver sake that is loved all over the world as "SAKE".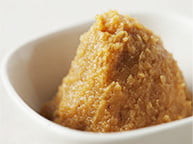 We will deliver various seasonings that are packed with the ingenuity of Japan.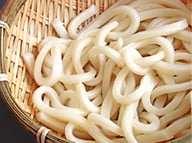 We will deliver the deliciousness of Japanese unique noodles such as udon and soba.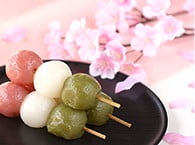 We will deliver the sweetness of beautiful and delicate taste such as Japanese sweets.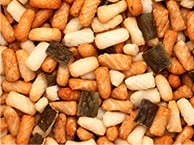 We will deliver various snacks that are rich in Japanese ingenuity.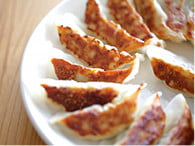 We deliver a wide variety of processed foods with high quality.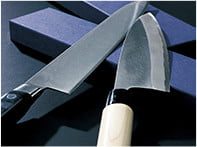 We will deliver various high quality cooking utensils that shine with Japanese craftsmanship.
The strengths of Kanku Unyu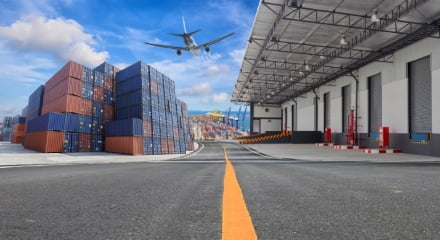 We are a logistics company with trading company function, so that we can act as an exporter and transmit payments to Japanese domestic producers on behalf of foreign customers.
With this service, we could act as your agent in Japan to collect all products you need.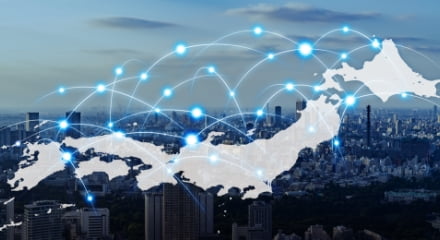 With the logistics network we have established over the years, we can export from nationwide major airports and ports.
In addition, we can select the most suitable transportation method depending on the product and make it possible to export from anywhere in Japan.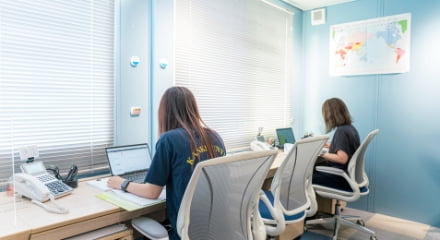 We are highly evaluated by our customers for our rapid and flexible response, which thanks to the experiences we accumulated and efforts that we have been making continuously in food exports.
We also utilize SNS such as LINE to provide services that do not make customers feel troubled or stressed.
Works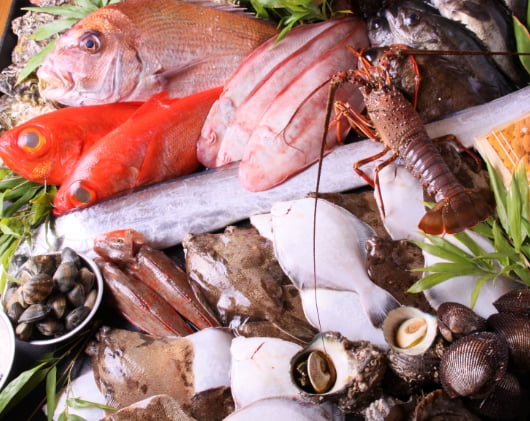 Export fresh products to Japanese restaurants overseas
We deliver fresh fish to Japanese restaurants overseas.
We request a wholesaler from the Osaka Central Wholesale Market to purchase products, sort and pack by store, and deliver them to Kansai International Airport.
After that, we prepare export documents based on the details provided from wholesaler and transport products by air after custom clearance.We also palletize and replace the ice pack as needed at the airport.
For instance, sea urchin is especially popular overseas, but its freshness preservation is very difficult. So we also perform ice pack management, quality inspection before shipping, and attach caution labels to products.
In addition to fresh fish, we sometimes receive requests for arranging cooking utensils and processed foods from Japanese restaurants overseas, and we make all arrangements so that we can respond to customers' requests. Every customers who choose Kanku Unyu Co.,Ltd are pleased with our services because they can get what they want.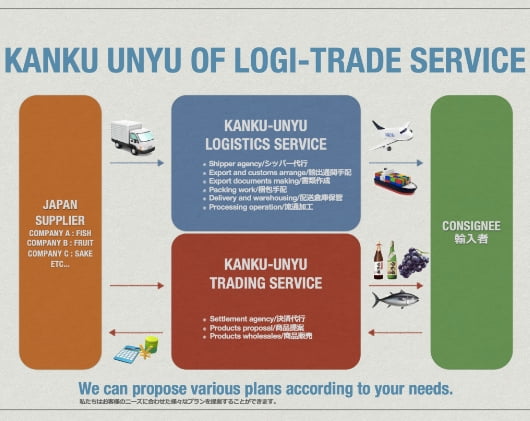 Logistics Trading Service
We export all kinds of Japanese food products to E-commerce companies overseas.
As E-commerce company, they could have a wide range of products, from refrigerated fresh products such as beef, seafoods, vegetables, fruits, sweets, liquor, instant foods, noodles, and juices to frozen seafoods and processed foods at room temperature.
Kanku Unyu Co.,Ltd is able to respond to such a wide range of customer requests because we have went all over the country to search for products that can be proposed overseas and always try our best to meet the requirements of customers. As a logistics company, we strive to provide optimal way of logistics depends on the product and transportation temperature range.
It is because we have our own know-how from product purchasing to logistics that we are able to provide services for the whole export process. Therefore Kanku Unyu Co., Ltd has been highly evaluated by overseas customers.
Q & A
Q

Can beef be exported overseas?

A

It depends on the countries. And the Slaughter Certificate and Health Certificate need to be provided by the official certificate authority of the export country.
Q

Is it possible to send only one case of products overseas?

A

To be honest, the cost of delivering one case of goods through our company will be very high. In this case, it will be cheaper to use EMS or parcel service.
Q

Could you tell me the minimum export quantity if I entrust your company to handle the export business?

A

The minimum quantity of goods will be 45kg by air, and 1t or 1m3 by ship.
We can also do the same work if the quantity of export goods below the above weight requirements, but the fee will be charged according to the minimum weight.
Q

Except for food, Is it possible to entrust your company with the export of other kind of products?

A

Of course. We can also export cosmetics, electrical products, furniture, machinery and so on.
Q

How many days does it take to transport the goods?

A

It will take 1~3 days by air, one week at least by ship and if the destination is too far, it may take more than 2 months by ship. We will propose the most suitable way of logistics according to the expiration date and cold storage conditions of the product.
Q

Is it possible to gather the products purchased in Japan and send them overseas?

A

We have our own warehouse where we can handle the whole process from warehousing, inspection to packaging before overseas transportation.
Q

We want to buy Japanese products, but there is no one who can handle the import procedure for us.

A

Though the situation is different depends on the countries, we can transport the goods from Japan to stores overseas directly.
Q

Can we export with other companies together?

A

We can be your representative exporter, arrange transportation, prepare documents, and settle payments on your behalf. We can also provide collective shipping for companies who are going to participate in the exhibition overseas.
Q

Even if I don't have any export related knowledge, Can I entrust you to handle the export business?

A

We are willing to support all the companies that want to export in the future and help you develop overseas markets together.
Q

Which country do you export to?

A

We export to Hong Kong, Macau, Taiwan, China, Thailand, Vietnam, Malaysia, Singapore, Philippines, Indonesia, Germany, United Kingdom and Austria. And we also have export experience in the Middle East.
Q

Do you do product consolidation and export them for us?

A

Yes, we can contact with the manufacturers to consolidate all products you need and act as an exporter.
Q

Can you only arrange the Japanese domestic logistics for us?

A

Yes, we also can arrange all domestic logisitcs service for you.
Q

Can you provide us the seasonal fresh fruit, seafoods or new launched products to us in every season?

A

We have strong suppliers to propose us all seasonal fresh products and newest proceeding products to us.
Private products are also available and welcome.
Company Profile
Company name
Kanku Unyu Co.,Ltd.
Establishment
1991
Contact information
TEL:+81-72-468-7500
Business Office

Headquarters (Rinku Logistics Center)
102-1 Nakasho, Izumisano-shi, Osaka
(Warehouse area 948.7646 square metres)
Sanogawa P.D Center
400 Kamikawaraya, Izumisano-shi, Osaka
(warehouse area 4330.598 square metres)
Kaizuka Distribution Center
1-19 Nishikikitacho, Kaizuka-shi, Osaka
(warehouse area 39669.6 square metres)
Sennan Depot
595-1 Shindachimutsuo, Sennan-shi, Osaka
(warehouse area 991.74 square metres)
Osaka Center
2-4-1 Kaigandori, Minato-ku, Osaka Central No. 1 Warehouse
(Warehouse area 1077.6908 square metres)
Kizugawa P.D Center
2-2-21 Kizugawa, Naniwa-ku, Osaka-shi, Osaka
(warehouse area 2631.4168 square metres)
Kishiwada Center
7-16 Jizohama-cho, Kishiwada-shi
(steel-framed one-story building 3636.38 square metres)
Izumi P.D Center
3-24-32 Fuseya-cho, Izumi-shi, Osaka
(Warehouse area 4793.41 square metres)
Sakaisuji Hommachi OFFICE
2-2-15 Azuchimachi, Chuo-ku, Osaka Hauser Sakaisuji Honmachi Ekimae Building No.304